After you receive your login credentials and visit the site for the first time, you will be prompted by a selection box. For more information what to choose you can check the article here
If you or your company admin provisioned you a desktop (and assigned it to you), the Desktop should appear under "Desktops"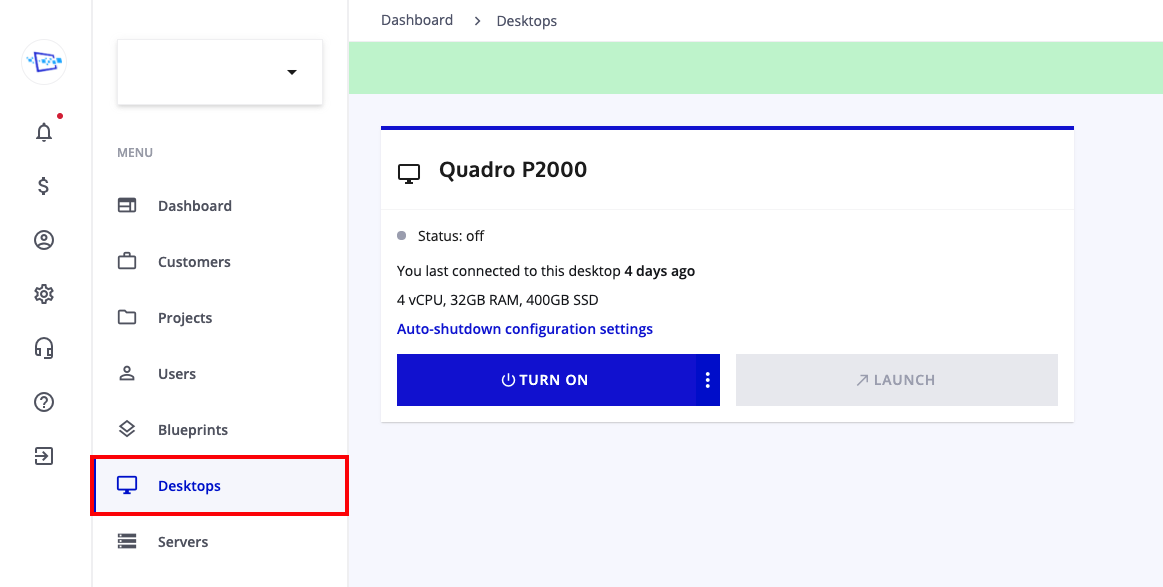 Below the process of powering on your Desktop.
Press the "Turn on" button.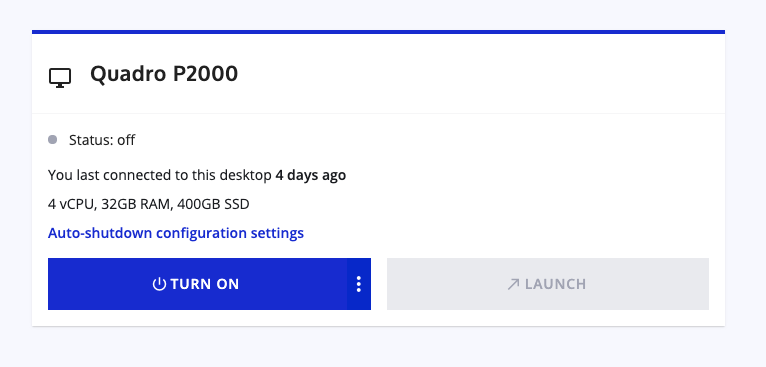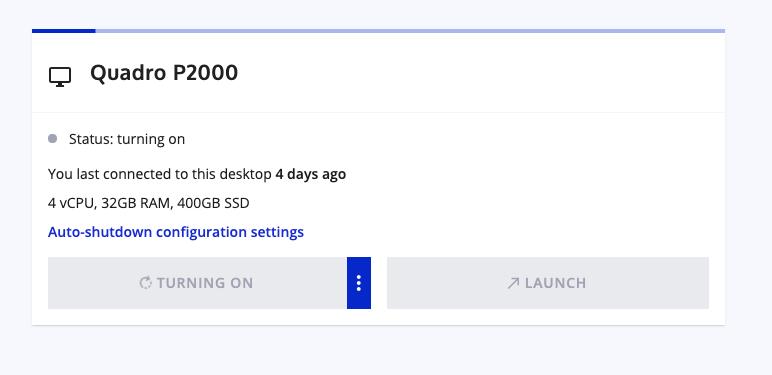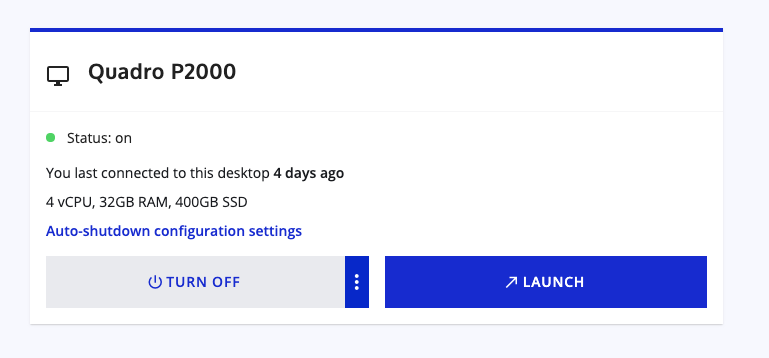 To launch your desktop just click the "Launch" button, depending on your OS or used browser, this will trigger an action.
With Receiver enabled it will download an .ICA file or automatically establish the connection with your receiver.
If an .ICA file was downloaded, clicking the .ICA file will establish the connection and start your receiver. Please note that the .ICA file is valid for 24 hours. If you haven't installed your receiver yet, you can do this here.
With Browser enabled it will launch inside your browser.
Enjoy !