To connect to Cloudalize, you can use a webbrowser or the Citrix Workspace.
Both connection preferences have the multiple screens option available but need a different approach to activate it.

Citrix Workspace
To start, you have to set your desktop in window mode. You can do this by selecting the little arrow at the top of your screen.



After which you choose Window.



Once your desktop is in window mode, you can drag the side of the window on both screens.




After which you can just maximize the windowed receiver again. You can do the same action for three or four screens.
Keep in mind that all screens must have more or less the same resolution. When the two screens have a big difference, the cloud desktop will not size well with both. For instance one HD and one 4K resolution will give scaling issues.
Webbrowser
First you need to click on the button with the 3 bars at the top of your screen.

After this select the multimonitor icon.

Once you have selected the multimonitor, an extended window is created.
Drag the window to the extended monitor.
The screen is now extended to both the monitors.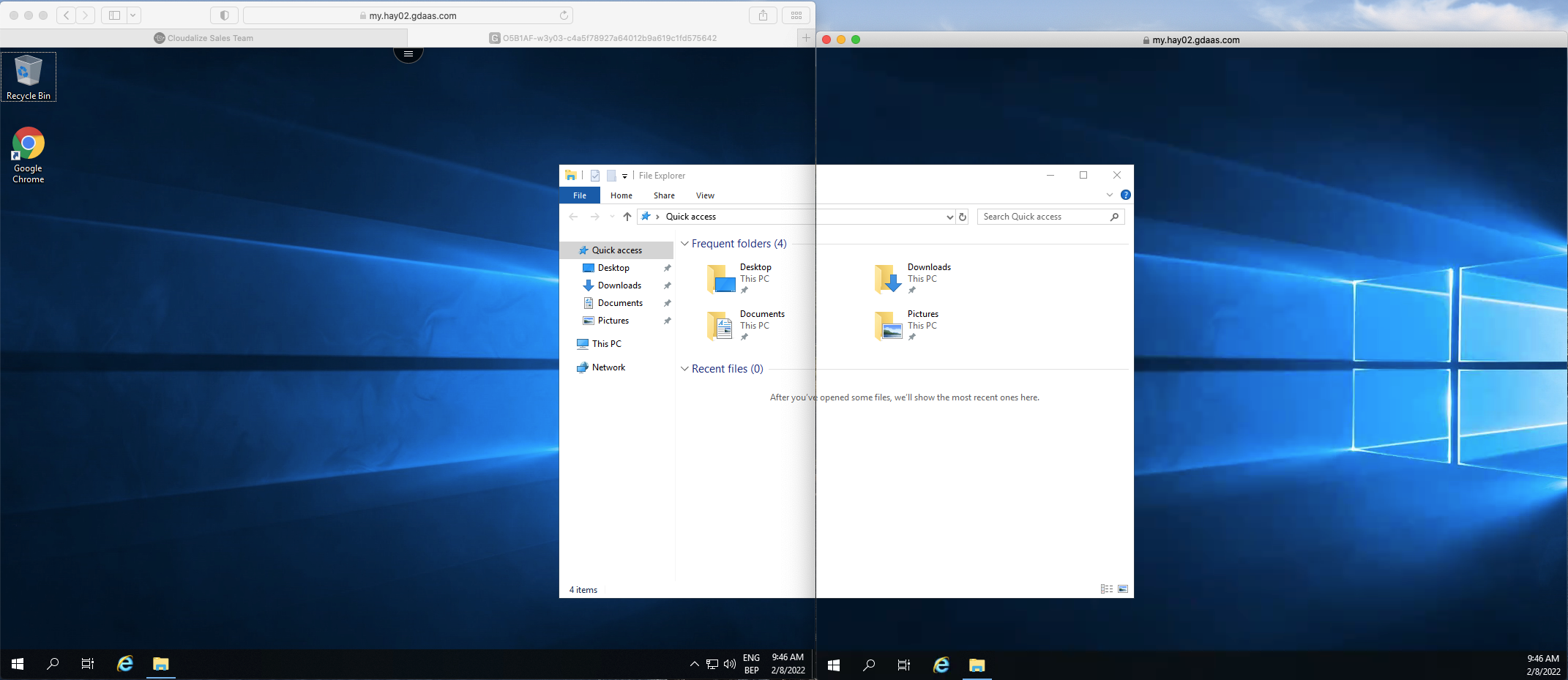 Notes:
This feature is supported on desktop browsers except for Internet Explorer and Edge.

On a Mac, the secondary window opens as a new tab in Chrome. When you drag this secondary window directly to the secondary monitor and resize it, the window might become invisible with an entry being shown in the Chrome taskbar.

Workaround: Drag the window to the primary monitor and then back to the secondary monitor.