When using Windows or Mac as your local host (physical device from where you're launching the Desktop), it's possible to map USB devices to your Desktop.
You can view all visible devices in the Citrix Toolbar -> Devices.



You can connect the visible Device by enabling it in the list or by opening the menu "Manage Devices".
In the "Manage Devices" menu, you can redirect devices by selecting the "Redirect" checkbox.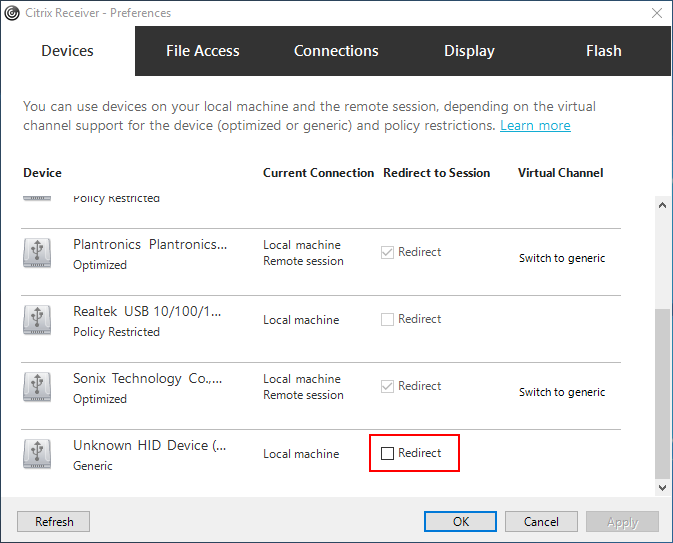 After a couple of seconds, you should see that the device is mapped through to your Desktop.
In my case, the "Unknown HID Device (Vid04F3 Pid21D5)" from the first screenshot is connected as "ELAN Touchscreen".