Summary
There have been reports of blurry screens/images when using Citrix Viewer. This is a know issue with Citrix and has been addressed a couple of times by Citrix Viewer users. This is the result of Citrix Viewer not scaling properly with your screen. There are a couple of workarounds that you can try.
Note: This will only work on local machines with windows OS
Symptoms
Blurry screen when using Citrix Viewer or images that appear to be blurry for a couple of seconds before they render correctly.
Resolution
The first option that you want to try is change (read lower) the resolution of your local machine and restart the Citrix Viewer.
If this does not work, follow the next steps:
At the bottom of your screen, right-click on the Citrix Workspace icon and select Advanced Preferences.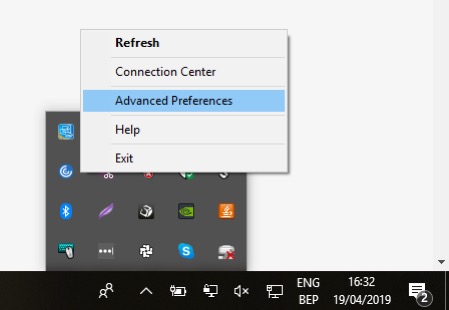 In the next pop-up screen click High DPI.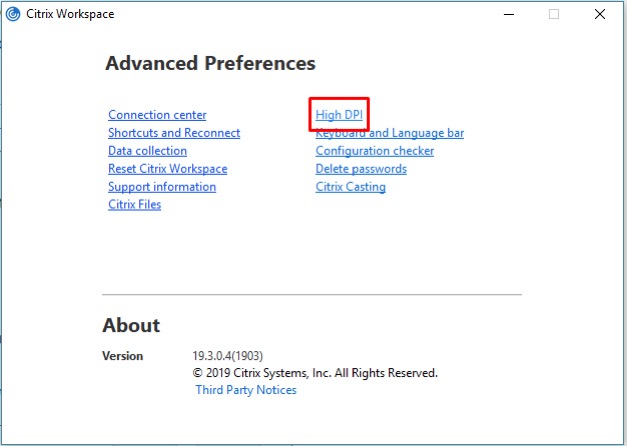 Depending on your setup you want to try any of the 3 options, but as a first choice we recommend "Let the operating system scale the resolution"