Stopping the credit counter is very important for users that have chosen the 'hourly' model over the 'monthly' model. You can discover the difference between the hourly pay-per-use model, and the monthly all-you-can-eat formula here.
To stop Cloudalize consuming your credits, make sure every Desktop is powered off.
Turning off a desktop is not the same as stopping the streaming or disconnecting from the desktop.
By disconnecting, you stop the streaming, while the workstation is still running in the back end and consuming credits.
We developed a tool that will automatically (forced) shutdown a workstation, when the user disconnects the streaming. Learn more about this feature here.
You can power off your workstation in the virtual machine (Start --> Shutdown), or you can power off your workstation from the Cloudalize portal by clicking the power off button like indicated bellow: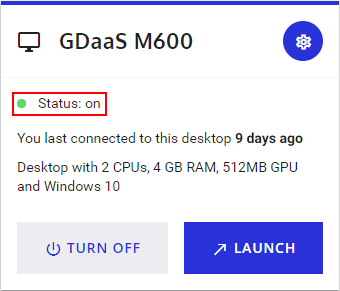 After 1 minute the machine will be turned off, like illustrated bellow: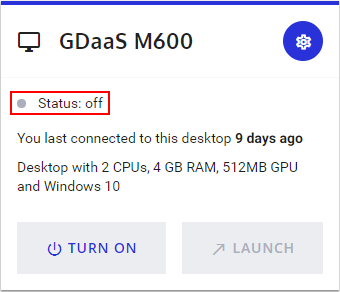 The credit consumption is now stopped.
Note: monthly costs (like subscriptions) still apply, even when all Desktops are powered off.