For a password change you need to navigate to login to the portal.
note: You are not able to view your profile settings using the electron-app.
Once logged into the web-portal click on the user icon in the top right corner and select Profile

Navigate down to the Security settings on your profile page. Here you will be able to enable Two Factor Authentication and Change Password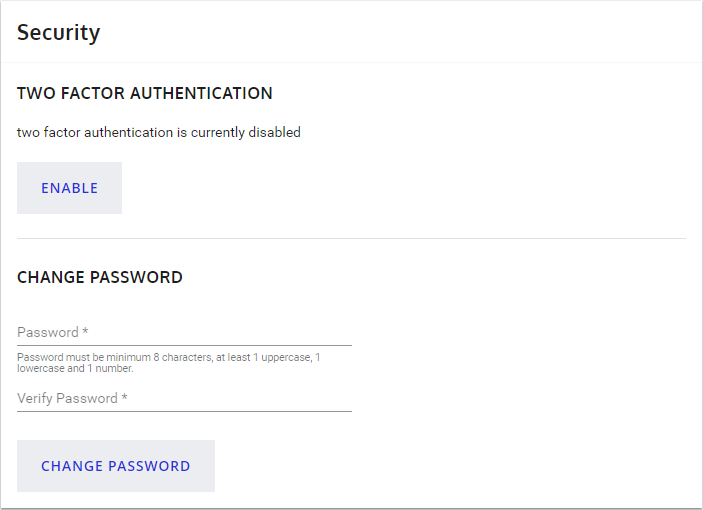 Make sure your password has minimum 8 characters, at least 1 uppercase, 1 lowercase and 1 number.
For more information about Profile Settings please read our FAQ Profile Settings.