For every blueprint you deploy, you can change a few parameters.
You can change the available capacity, you can change the billing schedule and you can remove that specific deploy.
You can change those things by clicking on the Blueprint tab left on the screen.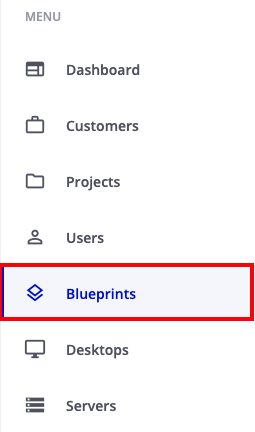 And go to "View Details".



Here you will find the 3 options.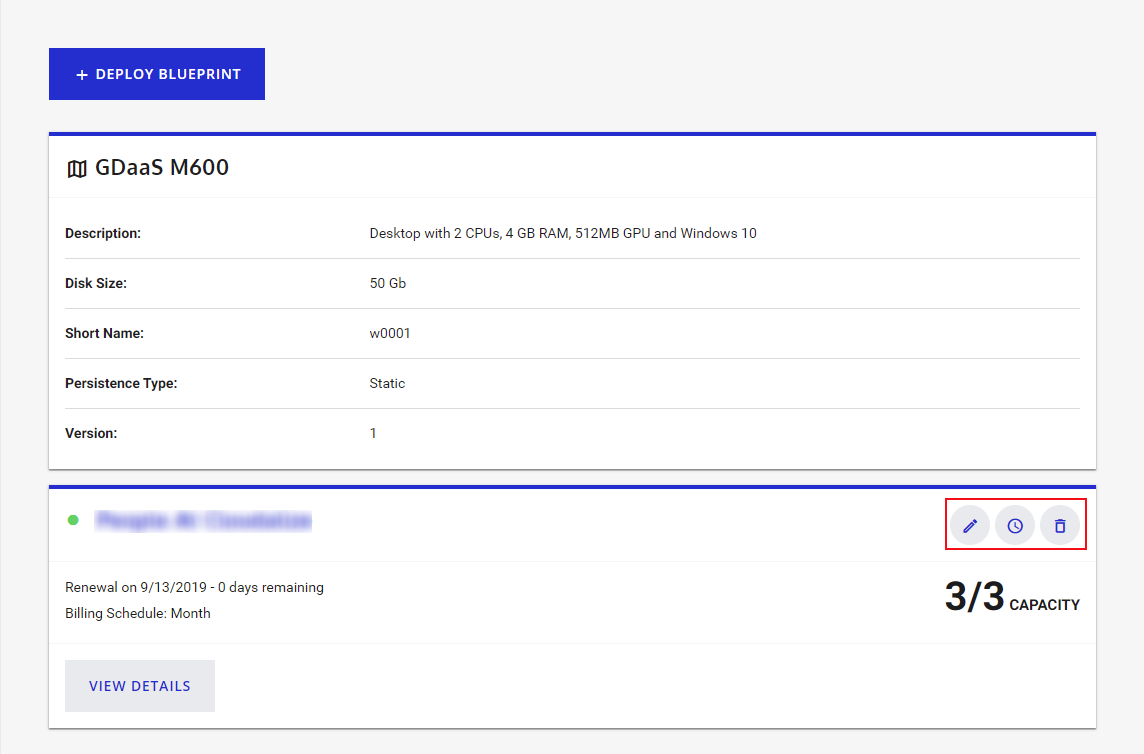 Available capacity
Decreasing capacity is easy, just slide the slider to the left towards the number of desktops you actually would like to decrease.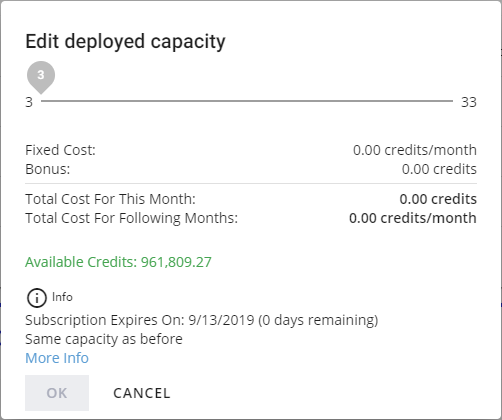 When you increase capacity, you will see the calculator make an estimation of credits needed to increase the capacity.
Billing schedule
Changing the billing schedule is easy. Select the pie chart icon from the deploy you want to change and you only have to confirm the action.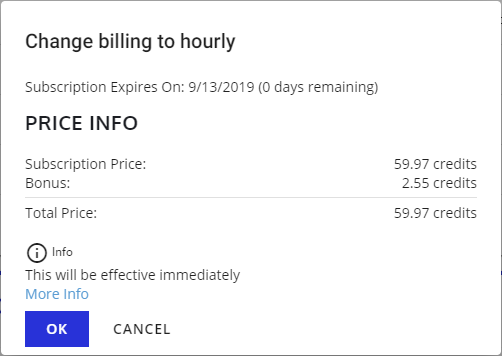 Remove
Removing a blueprint deploy, can be done by selecting the recycle bin. Keep in mind, removing the deploy means all users that have this desktop assigned, will loose their desktop, applications and data within that desktop.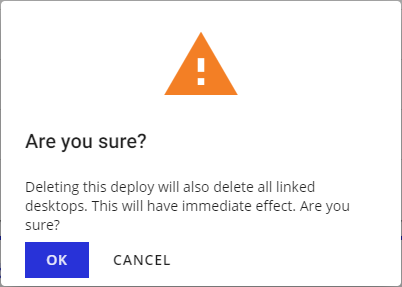 When you are sure, you can confirm the message.
Deploy more
A blueprint can be deployed multiple times, but for every blueprint there can only be one deploy in every project. In the example above, you see two deploys for one blueprint. While you see the name of the project it is deployed in.
Deploy status
The deployed desktops are ready for use. You can assign them to users. Read more.
The deploy is in progress. You probably started a new deploy or you changed a parameter. Hang on, when the system is ready, this will change to green. You can hover over the icon to get more detailed information.
Something is wrong with your deploy. Chances are, our OPS team already got a notification about the error and they are fixing the issue. If this state keeps red during longer times, please contact our OPS team via support@cloudalize.com