Projects are self-contained environments within your customer tenant. Actually, when you create a project, it's like becoming a new customer. Within this project you can create users, desktops, servers and manage their specific network details. The only difference is that the billing will still happen at customer level, so you don't need to add billing details for each project. However, you are able to see specific resource usage details for that specific project.
Have a look at the screenshots below.
Overview of your projects can be found in the "Projects" tab.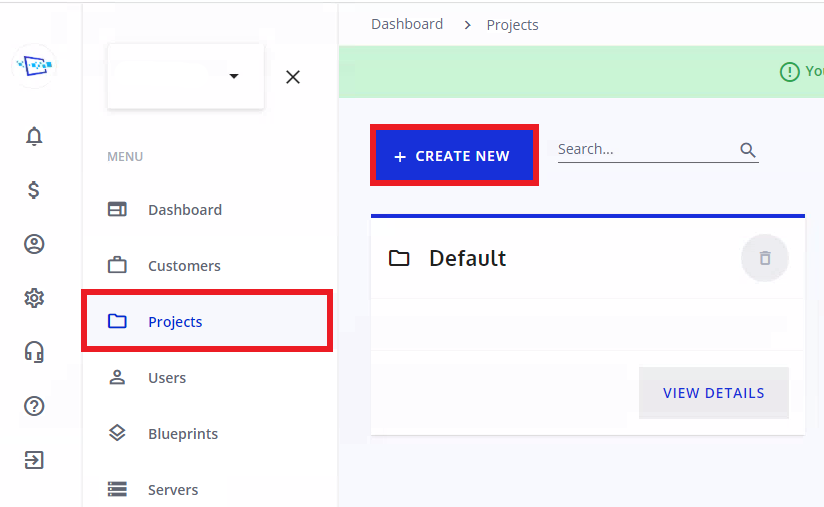 To create a project, select the "Create new" button" and give the new project a name. Continue by clicking on "OK".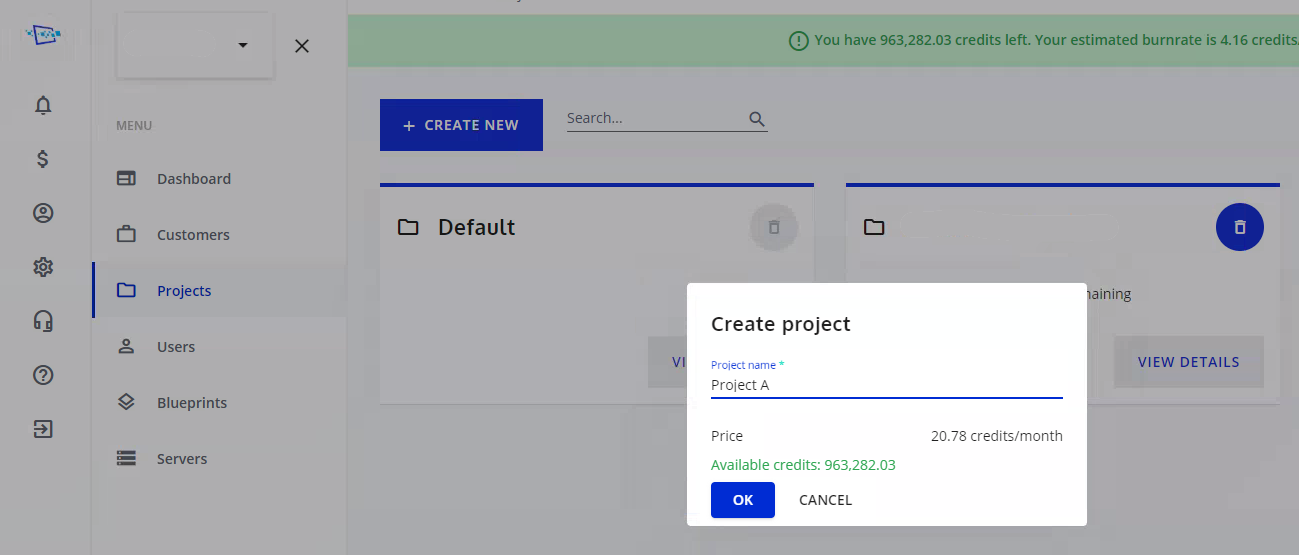 During the creation of the project, you can follow the progress. This progress can take a few minutes, as we setup VPC, gateway and more to get you going.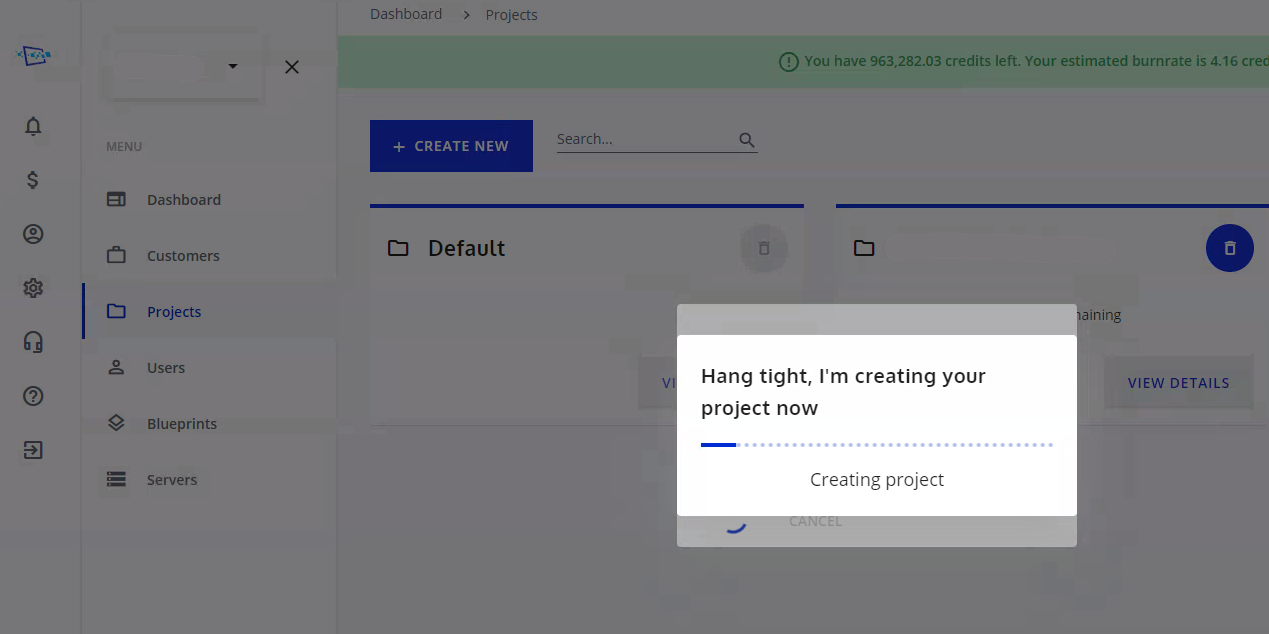 You are now able to see the newly created project in the list.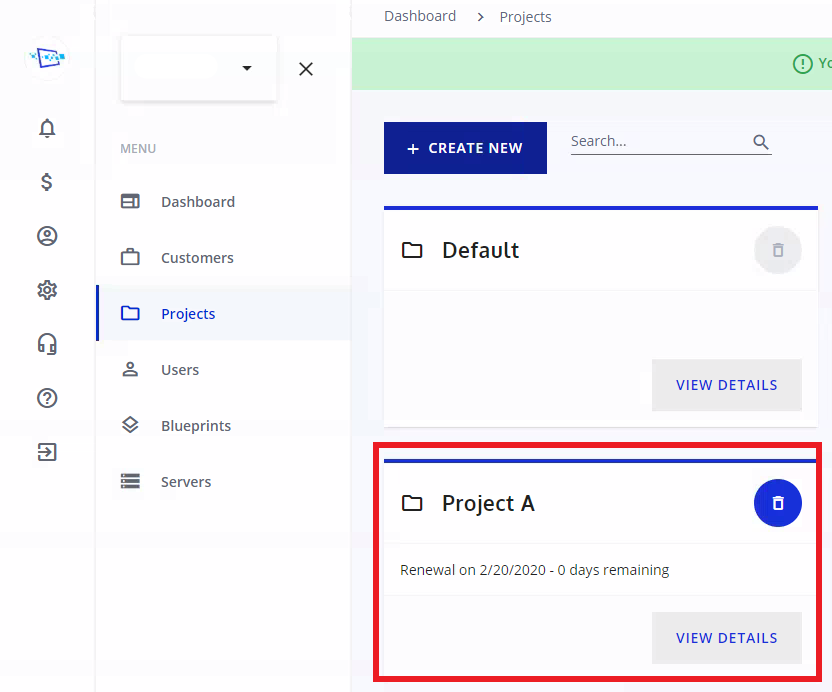 Users can be assigned to a specific project upon creation. To create a new user, navigate to the "Users" tab and click the "Create new" button.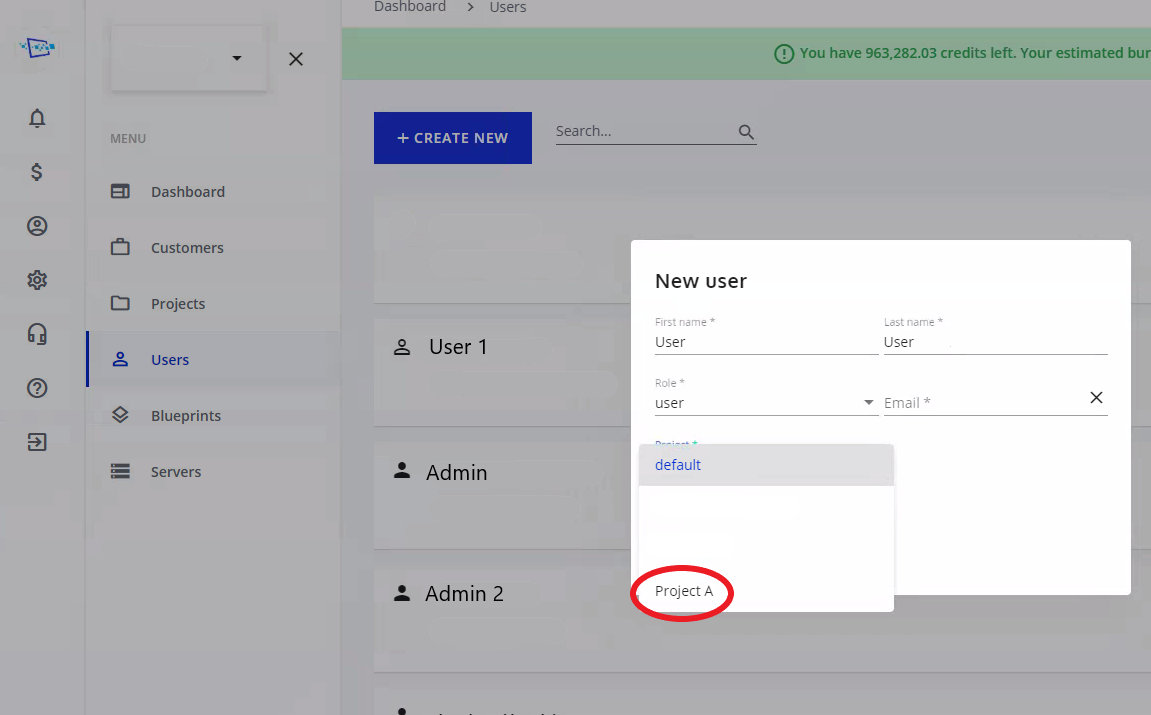 After the project is created, you can go to the details. Where you can see the project specific users, billing and network details.