If you need to add large numbers of users, you can add them using a .csv or .xlsx file type.
In this guide we will explain how to perform this on the Cloudalize platform.
Go to users
Click on the 'Import users' button.

Here you will be able to upload your .csv or .xlsx file by clicking on the 'upload file' button.
You can also download a .csv or .xlsx template as an example how the files need to be constructed.


After you uploaded the file, you will need to click on the 'import' button.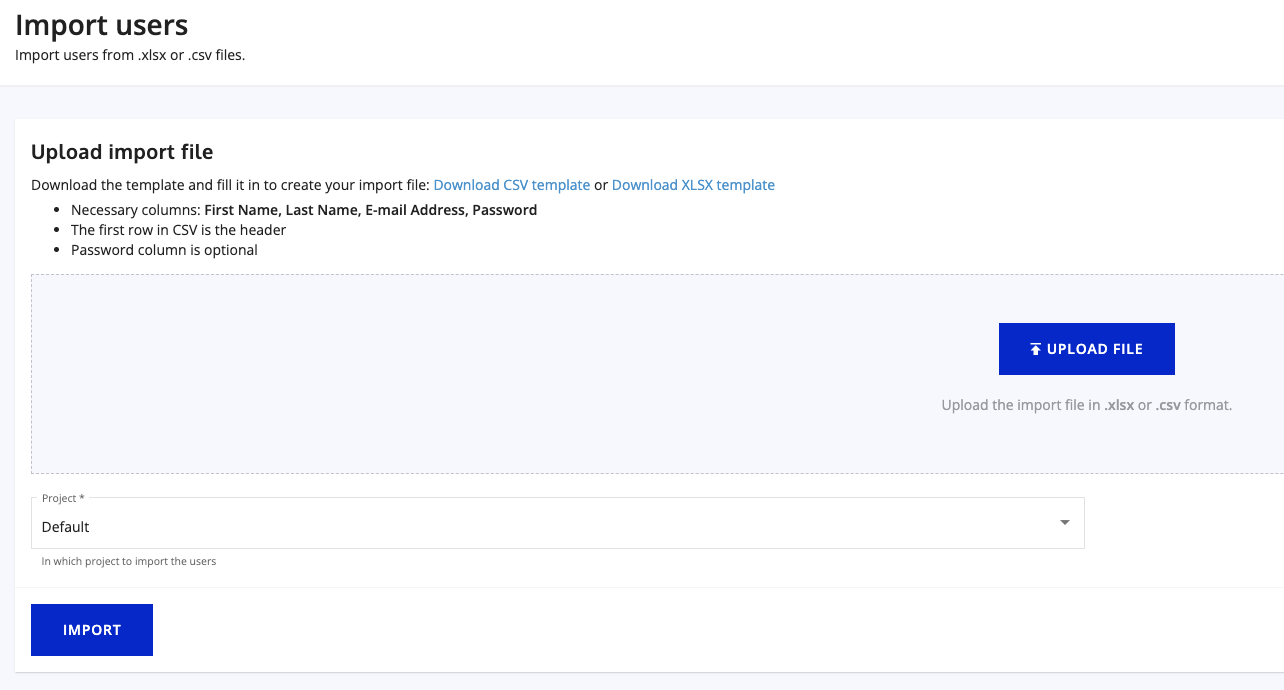 Please be aware that every email address needs to be unique.
In case you have duplicates or invalid addresses, you will receive an error next to the specific user, the import will skip it and proceed with the next one.