Issue: When installing Civil 3D 2023 you receive the error message "the install couldn't finish, Error -2146885616".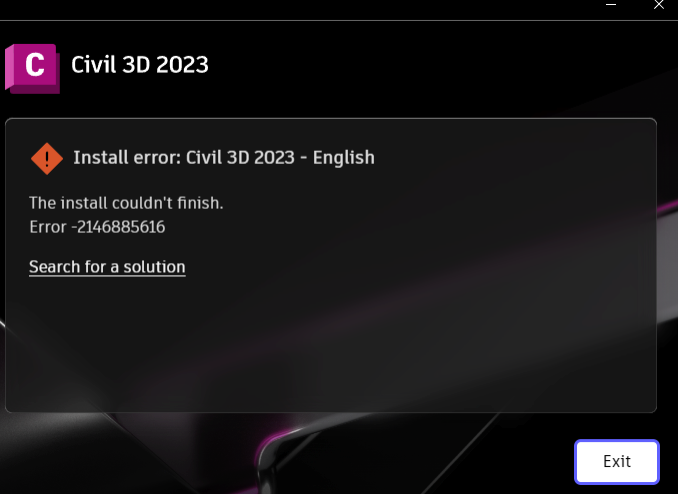 When running the .NET Framework 4.8 installer (as Admin) you are receiving the following error: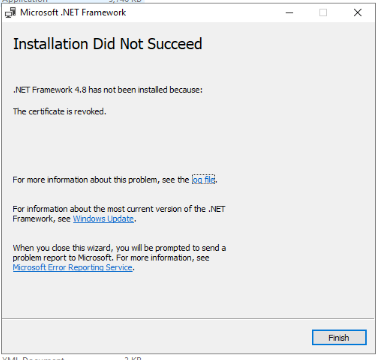 Solution:
You must install the Microsoft's .NET Framework 4.8 from the Microsoft website separately first before installing the new Autodesk Products.
The .NET Framework added during the installation of e.g. Civil 3D was not accepted by the system.