This is only visible for Platform Tenant Administrators.
When you into the Cloudalize Platform with an Admin user, you will see additional side menu's.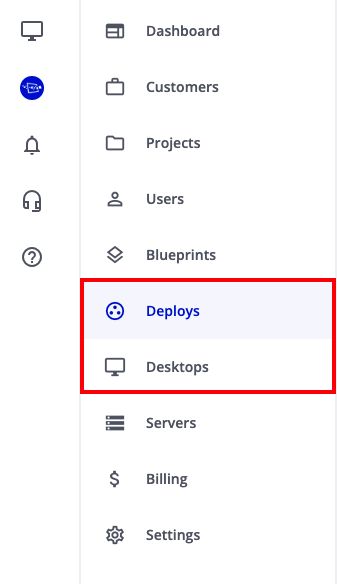 Deploys
In the menu 'Deploys' you will have a summary of all blueprints with their deployed Cloud desktops.
Here you are able to:
View Details
Delete

Desktops
In the menu 'Desktops' you will have an overview from all deployed desktops and the assigned users.
You will be able to 'Turn on or off' the Cloud Desktop.
Please note that you can not launch the desktops if you aren't logged in with the assigned user.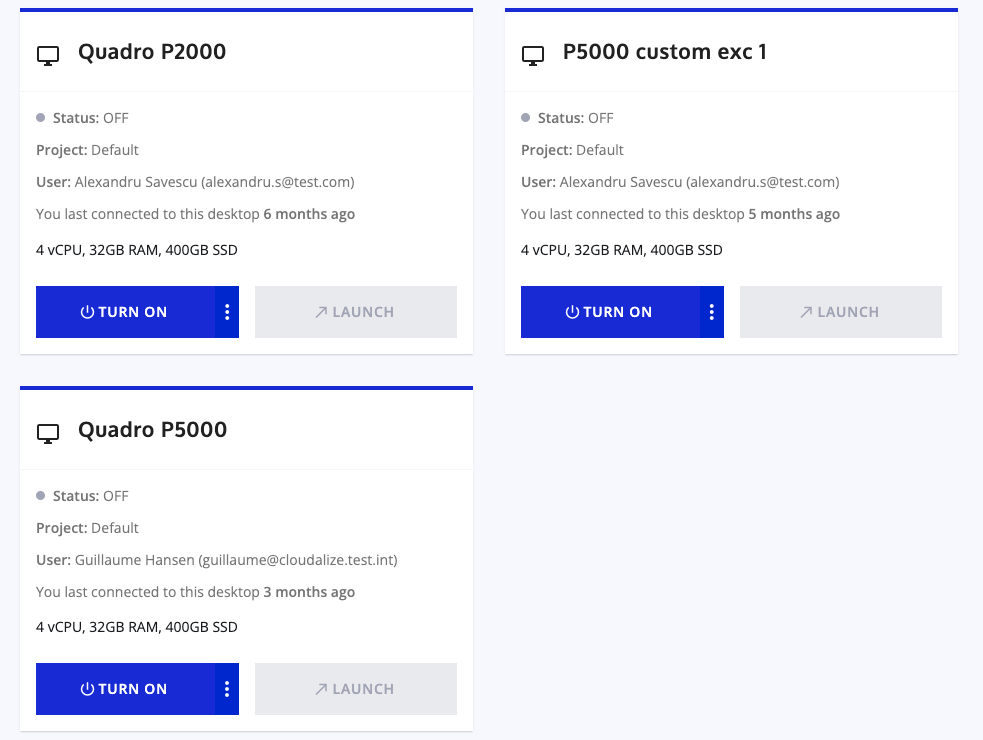 If you only want to see your assigned Desktops, you will need to click on the screen logo (left).