You can choose between three subscription plans. Have a look on our pricing page to understand which features come with every subscription plan.
Change your subscription
Go to Settings - Billing
Choose between Individual - Team - Enterprise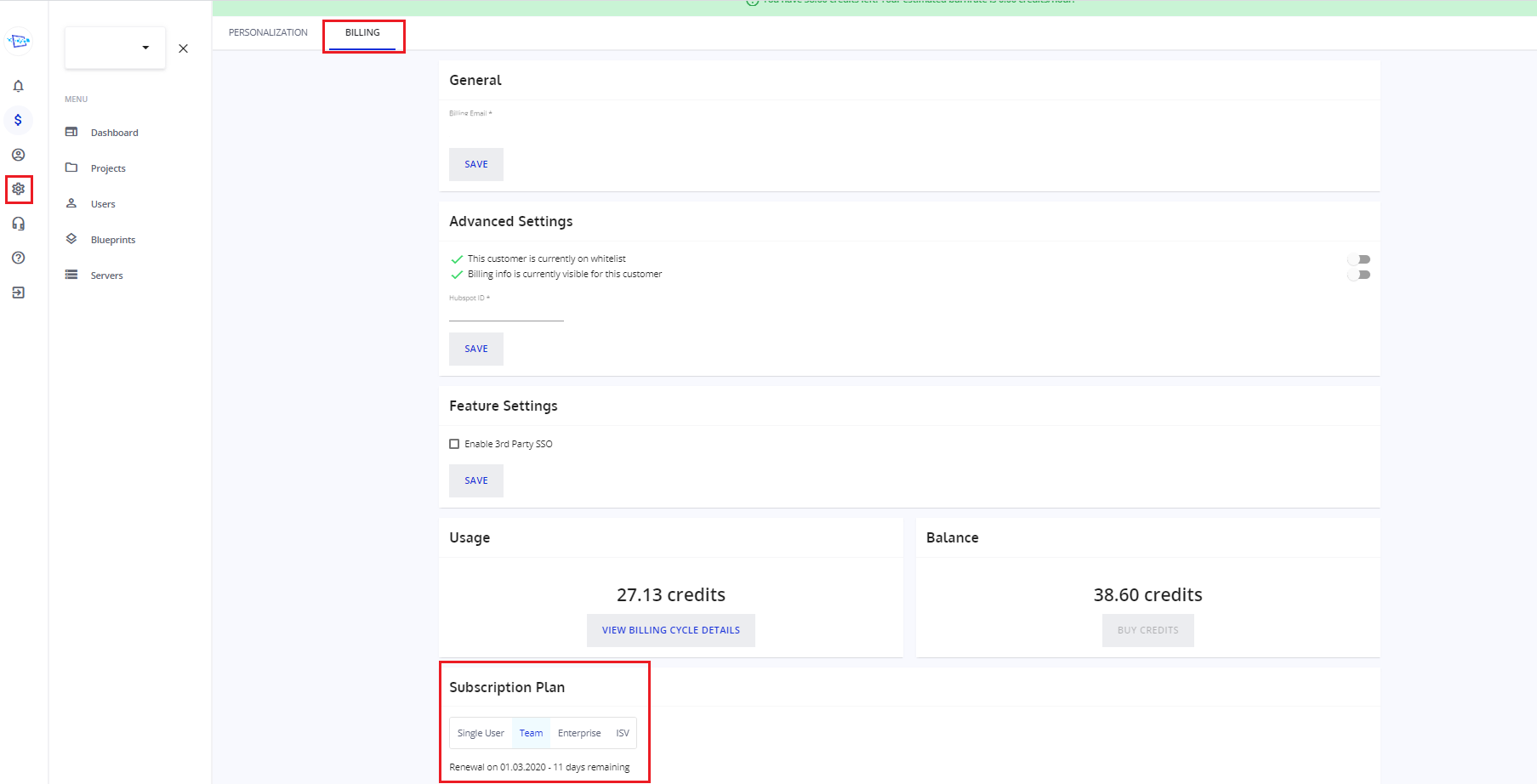 Keep in mind that downgrading is only possible when you are within the limits of that specific subscription. For instance, when you have multiple users and desktops and you downgrade to individual, you'll see an error message.
You can also change it in the 'Deploys' menu.
Following guide explains how to perform this.